Colm Desmond Construction Ltd. Specialist in
New Builds - Refurbishment - Fit-outs
for Residential - Commercial - Educational - Retail
Colm Desmond Construction Ltd. is a Cork based business with almost 20 years' experience in the domestic and commercial building trade.
cdc, ltd is a well established company which specializes in the construction of top quality A rated new homes. Merging together the most up to date energy efficiency while ensuring the optimum outcome for your home. We are up to date with all of the latest building methods, regulations, and architectural styles while striving to deliver first class projects on time, every time.
We pride ourselves in being able to take on any size project from the smallest of extensions and renovations to full new builds and ground works across the private housing, residential , industrial and commercial sectors. Our reputation is built on our commitment to providing a quality product on time and giving our clients real value for money.
For More Information or Quotation Call: 087-2862142
New Builds
Colm Desmond Construction has our 20 years experience in construction and new home builds, we believe our clients should have a relaxed Stress Free Experience, we pride ourselves on delivering on time and within budget, you can rest assured that our expertise and professionalism will guide you through the full process with ease. Through the many years of experience we have developed an efficient and quality service for each individual client.
.
______________________________________________________________________________________________________________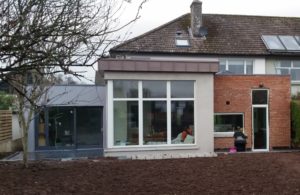 House Extensions and Conversions
Planning a house extension or loft conversion? Let Colm Desmond Construction guide you with professional advice, planning and execution. We will assist you in every step to get your existing space converted to a room that you can utilised as an extra guest room, play area, storage or office space. Our extension and conversion services include:
Garage and loft conversions - Building renovation work - Basement and cellar conversions - New extensions - Conservatory design and construction - Building refurbishment.
.
Renovating or Restoring a House
Modernizing existing home or renovating a house you purchased is the ideal way to upgrade the building structure and rooms to meet the needs of a modern lifestyle. With new building materials we can add extensions and design ideas will add space and can often transform existing areas into modern better functioning rooms.
Colm Desmond Construction specialise in home renovation and refurbishment, upgrading structures and rooms to meet the needs of a modern lifestyle.
For More Information Call Colm at 087-2862143
______________________________________________________________________________________________________________
Colm Desmond Construction provide a complete lime restoration & chimney service to home owners and landlords. From a leaking flat roof extension to a complete roof replacement. We know your home is important to you and will strive to ensure as little upheaval as possible as well as a prompt roofing service. We are specialists in Flat roofing as well as Copper roofing, Zink roofing, Aluminium roofing and Lead roofing repairs. We are the experts in all elements of the building envelope, including plaster work, glazing and timber wall cladding.
Colm Desmond Construction skilled carpenters are experts in providing first and second fix quality carpentry services for home, office, retail and renovated buildings. We are your one stop solution in Cork for the complete building solution that includes all carpentry, kitchens, roofing and property renovation,
For More Information Call Colm at 087-2862143
.